Quarterly Update – July 2017
Real Estate tends to perform at its best towards the end of the economic cycle and there is little doubt that it has produced exceptionally good returns in the last few years.  The question that investors are increasingly asking themselves is what its performance is likely to be over the next few years given the combination of political and economic uncertainty and an apparent growing inclination by the Bank of England Monetary Committee to raise interest rates.  It is very typical of this phase of the cycle for the focus to shift from asset accumulation to formulating strategic plans that will help to make portfolios more defensive.  We are already seeing evidence of some of the larger players – both principles and fund managers – seeking to recruit high-level strategists and transforming the work of their research teams from mere report-writing to macro-economic analysis.  This is never an easy transformation, but the appointment of experienced individuals is already under way.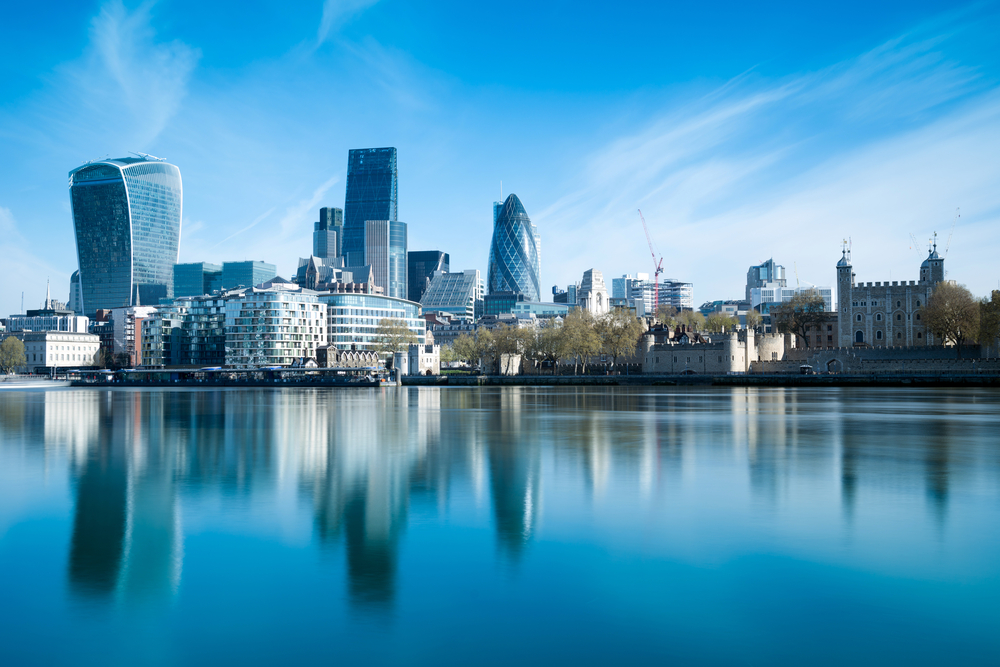 Politics Is Important But Not That Important
Whilst investors are very aware of how changes of government and policies can affect markets, such things are rarely significant drivers of investment performance, other than in the short-term.  The consensus views, prior to the Brexit vote and the US presidential election was that a 'wrong decision' by the electorate would have serious consequences for the markets.  Thus it was no surprise that investor sentiment in the property market in the UK market turned negative in the few months after the Brexit vote.  Now, however, as we progress through 2017, the consensus forecasts for total returns in the year have been steadily recovering – from 0.6% in the IPF survey of August last year to the latest (May) survey of 4.8%.  It is too early to see the effects of the general election in the investors' expectations, but anecdotal evidence suggests that it has not been significant.  The forecast three-year (2017-9) average return is 4.6% p.a. and the five-year average is 5.2% p.a., which suggests that no recession is projected within that time frame.  That seems slightly optimistic but, then, downturns are always unexpected.  Industrial, for which read logistics, continues to attract the most buying interest, with a forecast that it will continue to outperform retail and offices until 2019 at least.  This is an apparent demonstration of performance momentum although, as in other asset classes, there will eventually be performance convergence or reversion to the mean, so investors will need to be careful not to over-pay.
Inflation, Internet Sales, and Retailers
The weakness of sterling is beneficial for exporters but squeezes profit margins for importers and the rest of the distribution chain.  Even as sterling  is currently achieving some stability against its trading partners' currencies, the lagging effects of the falls of the last 18 months are beginning to be passed through to consumers by retailers.  Headline CPI inflation hit 2.9% in the year to May but at least the shop-based retailers can take some solace in the fact that imported inflation hits online retailers to the same extent.  According to the British Retail Consortium, the retail sector could be strengthening in 2017 after years of decline, with new data indicating that more independent retail shops opened than closed in the first quarter of 2017.  In contrast, multiple outlet retailers, for a long-time the engine of expansion in the sector, are more likely to be still consolidating.  Investor -landlords continue to report difficulties concluding agreements with multiples at rent reviews and lease expiries, and the superior covenant strength normally provided by them may no longer be as advantageous as it used to be.  The Local Data Company reports that leisure (food and beverage) outlets was the only retail business category to have experienced growth in 2016, but this has now experienced a slowdown, which is perhaps a reflection of a bubble starting to shrink after years of significant growth.
Quarterly Update – April 2017
MSCI IPD 2016 Results Surprised On The Upside
Even though equities recovered fairly quickly from the immediate negative reaction to the surprise Brexit result, the UK property market's response was much slower: the IPF consensus forecast in November indicated an expected fall in capital values in the fourth quarter of 2016, after a 3.6% fall recorded by the IPD Monthly Index, to produce a negative 1% total return forecast for 2016.  In the event, the MSCI IPD All Property values rose in the fourth quarter so that total returns for the year were a positive 3.5% – an exceptional under-estimate by the consensus.  The first two months of 2016 have produced, respectively, reasonably-strong total returns 0.7% and 0.6%, in the MSCI IPD Monthly Index.
Central London Investor Demand Remains Strong
Immediately after the Brexit vote, one of the worst performing sectors was Central London offices.  It has since recovered dramatically, no doubt assisted by the £41bn of equity that Knight Frank calculates is seeking investments in the market.  Perhaps nothing characterises that more than the sale in the first quarter was of the 'Cheesegrater' (more formally known as the 'Leadenhall Building') in the City of London.  The building had, prior to British Land's indicated of a a desire to sell its 50% stake been valued at £942m, but the other 50% holder, Oxford Properties was, it appears, encouraged to participate by the sale at £1.1bn.  The development pipeline for the next few years is now looking quite sparse, and that has encouraged some property companies to bring forward schemes, such as Derwent London's Charlotte Street and Paddington schemes.
Crowdfunding Providing Property Debt
An increasingly significant source of debt capital, particularly for riskier assets and activities (such as development or bridge financing), is crowdfunding.  Since the Brexit vote, traditional lenders – the banks – have further reduced their lending to the property sector, and this has enabled crowdfunding sites to take advantage of the situation and to offer lower loan-to-value investment opportunities at relatively high interest rates.  Some of these investments are being packaged as fixed-term bonds and are finding interest from investors who would otherwise be leaving their money on deposit at low interest rates, albeit losing the benefit of the deposit guarantee scheme in moving up the risk curve.  High pricing does, of course, only increase default risk and, with increasing numbers of inexperienced retail investors participating in these offerings, the regulator is taking an increased interest.
House Builders' Slow Recovery
Many of the housebuilders have recently been reporting their results or providing trading updates.  With the exception of Bovis, these have been generally positive, with results exceeding market expectations in terms of turnover and/or profitability.  Even Berkeley Group, active in the central London market, was able to provide an upbeat message in its trading statement to the effect that the housing market in London and the South East has now stabilised and that pre-tax profits for the year ending 30 April 2017 are expected to be at the top end of analysts' expectations.  Virtually all of the share prices of the house builders are still below their 2016 peaks, but they have been gradually rising and some are now approaching those prices.
Market Update – January 2017
A Recovery From The Brexit Reaction
Many UK property funds are valued on a quarterly or monthly basis but, because these are more updates rather than complete reviews of values, it is the end-of-year valuations which provide the best market intelligence and that is when, typically, any inflection points occur.  Although the relatively modest but significant falls in monthly values between June and October (6.5% in total according to the CBRE Monthly Index) appeared to be flagging more significant falls to come at the end of the year, the November rise of 0.5% was something of a surprise.  While those funds with very secondary properties will almost certainly see December value falls, the more prime property yields seem to have stabilised with virtually no rental value falls evident.  As a result, there is expected to be little change in capital values in the month, producing a better year-end than the quoted property sector – which is often seen as a lead indicator – has been suggested by its pricing over the year.  A best estimate of approximately 3% total returns for 2016 would be significantly lower than the 13.1% (IPD MSCI Annual Index) of 2015, but better than the average forecast by the respondents to the November IPF UK Consensus Survey of 0.6% (-0.4% in August).

Contrary to popular belief, US companies with large operations in Europe would quite like to pay taxes on their sheltered profits – even if it is only to release the money for more share buy-backs.  It is just that they do not want to pay high European taxes but, instead, to repatriate the monies to the US while somehow avoid paying the (also high) 35% US corporation tax rate.  The election of Donald Trump, with the possibility of the tax rate being reduced to 15%, or even 12.5%, provides such an opportunity and tax-sheltering countries like Luxembourg will be the losers.  But there is also a recognition that tax-sheltering is not a long-term viable proposition, so the question that many of these companies are facing is where to domicile their European operation.  Despite the result of the Brexit vote, Apple, Amazon, Starbucks, Fiat, Chrysler, McDonalds and many other global companies are expanding in, or relocating to, London.  While there are many attractions to the City including its skilled workforce, cosmopolitan social life, etc., perhaps the most important financial one is that the UK prime minister has pledged to have the lowest tax rate in the G20 (it already has the lowest in the G7) and in Europe (except for Ireland, which is under attack from the EU for its tax deals).
The proposed IPSX stock exchange, which is expected to launch in the second quarter of 2017, will be the world's first regulated platform dedicated to commercial property.  Institutional and private investors will be able buy shares in special purpose vehicles (SPVs) each holding a single commercial building or a portfolio, with the emphasis on the former.  For tax efficiency, the SPVs will be structured as REITs, enabling the shares to be held in SIPPs and ISAs, while market makers will provide liquidity in the stocks.  This platform, it is argued, will enable investors to hold interests in properties which would otherwise be inaccessible to them because of their large lot sizes and ownerships, and will provide greater flexibility than achievability in joint ventures/club deals.  There have been a number of attempts in the past to achieve effective securitisations of properties, which achieved varying degrees of success, but this is the first time that anything of this sophistication (in terms of liquidity) has been attempted.
Market Update – December 2016
What Happens There Affects Us Here
In terms of market reaction, the election of President Trump has had some immediate and direct effects, but not all of them are confined to the US.  In particular, the rises in US government bond yields, partly because of expected higher inflation and partly because of asset class rotation into equities as markets anticipate stronger growth, have also impacted government and fixed interest bond yields in the UK and Europe.   While it is also true that UK and other bond yields had already started to rise – 10-year gilts were at 0.6% on 12 August and at 9 November were at 1.3% – the post-election upward pressure was evident, with the yields now (24 November) at 1.4%.  This is significant at two levels for property: first, as an income play, property becomes relatively less attractive against other fixed-interest assets and, second, with a higher rate for discounting future cashflows, estimated capital values are reduced.  Until we see some stabilisation in bond yields, potential domestic property acquirers are likely to remain cautious.  Foreign buyers, of course, have a different perspective.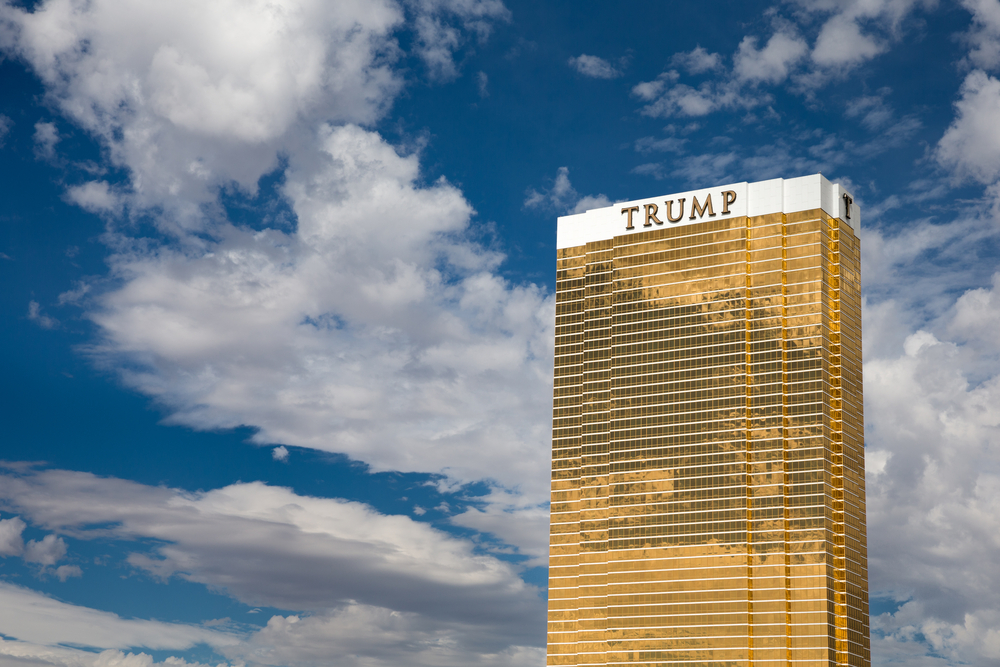 The Peak Maybe, But Not Such a Decline
It is reported that British Land is selling its 50% share in the 'Cheesegrater' (more formally known as the 'Leadenhall Building') in the City of London.  The building's last valuation was £942m, which implies a yield of 3.9%.  For City offices, that is an historically low yield, and illustrates how much growth potential and/or security of capital has been built into such prices by the market.  Similar arguments may be made in respect of pricing of West End retail and other prime property.  With the larger listed REITs trading at around 20 to 25% discount to their net asset values, the equities markets are apparently expecting some large falls in values of the underlying assets.  Many in the property market are, however, sceptical that any falls in rental values (there have been some marginal falls) and/or yield rises will be that much – particularly for prime stock, which tends to be defensive in any downturn – given that economic growth is forecast to be firmly positive, albeit more subdued, over the next few years.
Shrinking And Concentrating
Marks and Spencer, while not quite the benchmark that it used to be in determining whether a town is a 'comparison-goods' as opposed to a 'convenience-goods' town, still gives a town a certain status merely because of it presence.  There will, therefore, be values losses for other retail property investors as the retailer closes or reconfigures (to Simply Food) 60 UK stores over the next five years.  The Local Data Company believes that, fortunately, most at risk are in those towns with multiple M&S stores, including Birmingham, Bristol, Leeds, Manchester, as well as Milton Keynes, Bournemouth, Durham, Fareham, Stockton-on-Tees, Swindon and Chichester.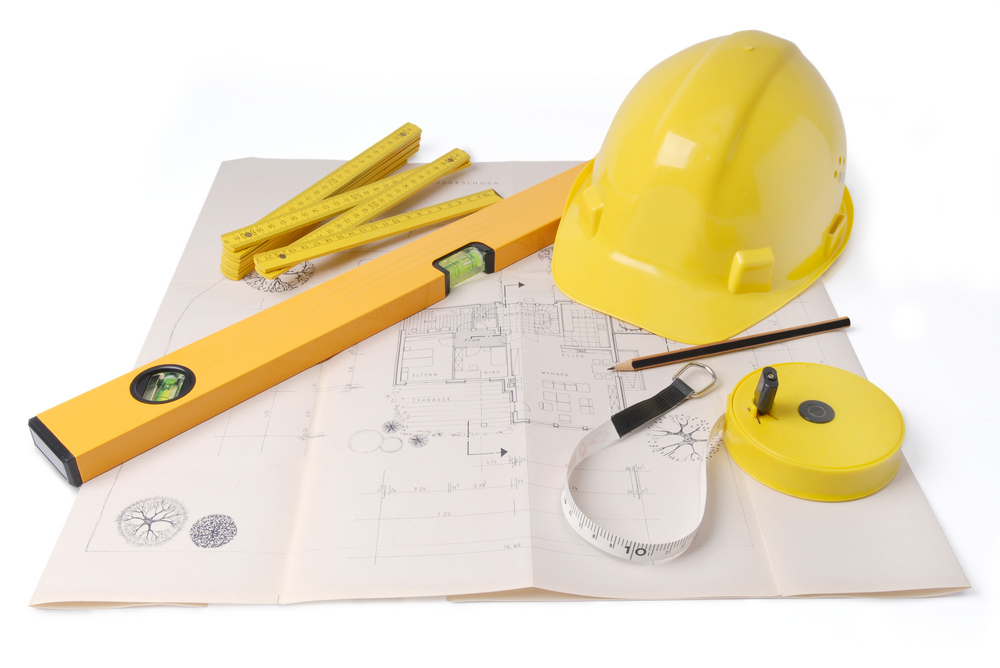 The latest, third quarter, RICS Construction Market Survey shows a net balance of 19% of surveyors reporting their workloads to have risen. This is a significant slowdown on the average rate of growth of the last  three years, with most sectors seeing some moderation, although some care needs to be taken in interpreting these figures as they are based on a binary 'net balance of respondents' without any indication of magnitude of growth/contraction.  In the commercial sector, a net balance of 16% reported a rise in workloads, similar to the number in the previous quarter, while activity in the industrial sector increased from 6% to 13%.  The strong balance of 27% in the private housing sector stands in contrast to the ONS's third quarter GDP estimate which shows a 1.4% fall in construction sector output, largely driven by falls in housing production.  In the past, the ONS's numbers have been questioned by the construction industry, although the equity market's pricing of house builders seems to side with them.
Market Update – November 2016
Competition From New Retail Supply
The era of regular shopping centre openings had ended even before the 2008/9 recession, but there is still the odd one completing, sometimes to supplement existing centres.  The first phase of the Victoria Gate Shopping Centre, which opened in Leeds in October, is one of these but also illustrates that, in order to compete with existing retailing, the design and architecture of new centres has to be 'something special'.   Developed by Hammerson, a REIT which has converted itself to a retail specialist, the £165m 380,000 sq ft centre is anchored by John Lewis and is 90% let.  There was an interesting contrast of opinions on a BBC radio consumer programme between the potential loss of trade in surrounding towns, between Matthew Hopkinson of The Local Data Company (who argued that the UK is at 'peak shop', that many towns are suffering permanently high levels of vacancy rates, and that this might be last new opening of a John Lewis store') and David Atkins, CEO of Hammerson (who refuted the concept of 'peak shop' and suggesting that retail is just adapting).  Whatever one's view, it is clear that retailers have little choice to locate to where profitability is greatest.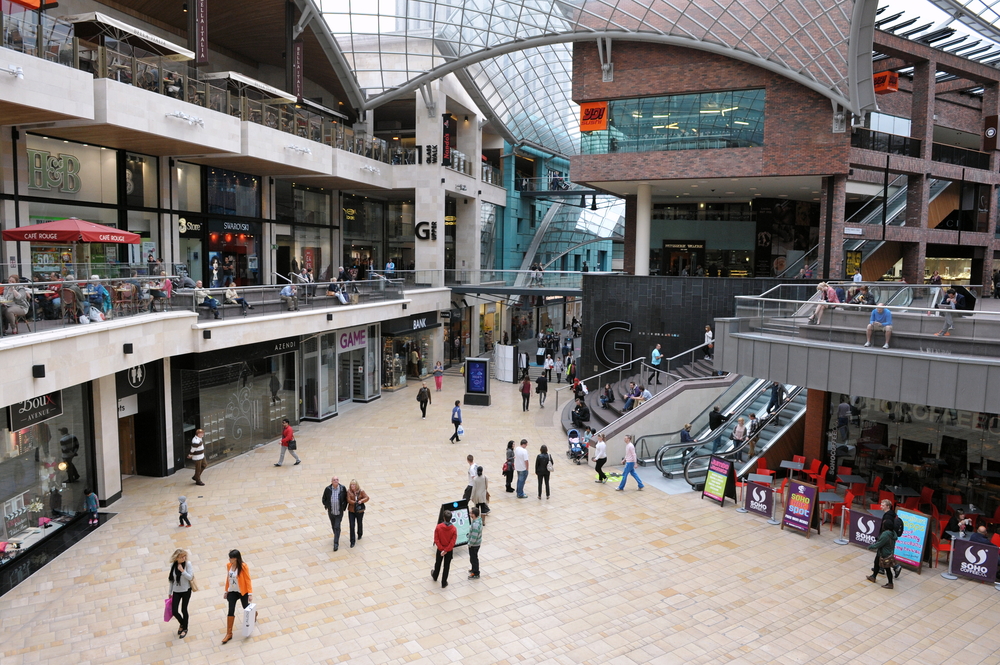 Improvement For UK's Biggest Retailer
Tesco is important to the real estate industry, not just because it is the biggest general retailer in the UK, providing anchors to many retail locations, but also because many real estate investment portfolios contain some of its stores, often acquired through sales-and-leasebacks.  With the advent of competition from Lidl and Aldi, however, the retailer has been experiencing falling sales volumes, which has been of no little concern to the real estate market.  It was therefore a welcome relief when recent data showed that Tesco had grown its market share for the first time in five years, with an increase of 228,000 shoppers in the last year, and that the growth was not just from its convenience stores but from its derided out-of-town superstores.  Whether this is a turning point remains to be seen – its share price responded positively anyway – but Tesco has certainly improved its reputation with consumers by being seen to stand firm against what appeared to be excessive price rise demands from its suppliers.
Housing Price Growth Slowing
With a 0.3% growth in UK house prices in September, Nationwide reported that the annual rate declined slight to 5.3% from 5.6% in the year to August.  This is, however, with a seasonal adjustment and, ignoring that, house prices were static in the month.  While there has been a softening of demand, this has been largely offset by a reduction in the supply of new houses.  The South East of England produced the strongest growth over the year to the third quarter, at 9.6%, but that was significantly lower than the 12.4% in the year to the second quarter.  Nevertheless, only in the South of England are prices above their 2017 peak.  London's growth fell from 9.9% in Q2 to 7.1% in Q3.  While average London prices are now at about £0.5m, properties priced at over £1.5m have experienced falls in value, attributable to increased taxes, and there is much anecdotal evidence of developers restructuring their plans to increase the proportion of smaller, and hence cheaper, units, but no significant evidence that schemes are being deferred or otherwise slowed.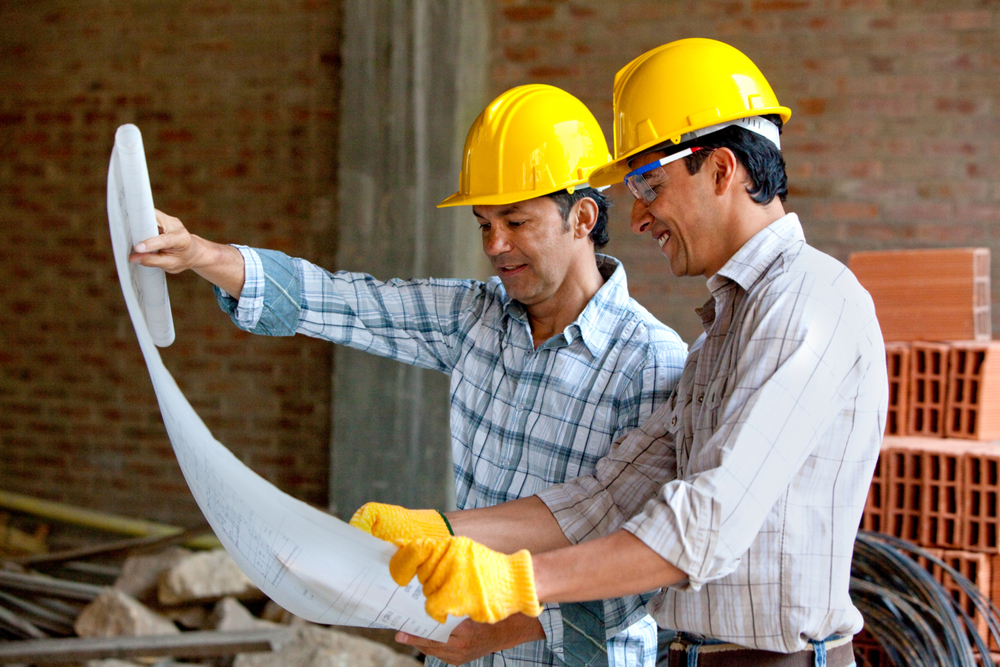 Conflicting Messages On Construction
The latest, third quarter, RICS Construction Market Survey shows a net balance of 19% of surveyors reporting their workloads to have risen. This is a significant slowdown on the average rate of growth of the last  three years, with most sectors seeing some moderation, although some care needs to be taken in interpreting these figures as they are based on a binary 'net balance of respondents' without any indication of magnitude of growth/contraction.  In the commercial sector, a net balance of 16% reported a rise in workloads, similar to the number in the previous quarter, while activity in the industrial sector increased from 6% to 13%.  The strong balance of 27% in the private housing sector stands in contrast to the ONS's third quarter GDP estimate which shows a 1.4% fall in construction sector output, largely driven by falls in housing production.  In the past, the ONS's numbers have been questioned by the construction industry, although the equity market's pricing of house builders seems to side with them.
Market Update – October 2016
Of the three main real estate sectors – retail, offices and industrial – the third of these has always been the smallest and the most neglected by investors, particularly foreign investors.  Over the last twenty years or so, the sector has morphed from being dominated by small light industrial units to being characterised by medium/large logistics units.  During that period, the yield gap between it and the other two main sectors has gradually narrowed, losing one of its main advantages, income generation.  But the last couple of years have seen the sector produce some significant outperformance, the result of limited new logistics supply and growing demand to meet internet sales.  Reflecting that, even the more secondary space is now being taken up by occupiers who, if necessary, adapt it to their specific requirements.
The latest MSCI IPD monthly figures confirm that, even in a falling market, the sector continues to outperform: for August, capital values returned -0.8% in retail, -0.9% in offices and -0.3% in industrial, while the July figures were, respectively, -2.8%, -3.6% and -1.9%.  With the gradual shift of retail sales online, it might be argued that logistics units are becoming the new retail units, responding to total retail sales (not just bricks-and-mortar) which are continuing to boom in the UK.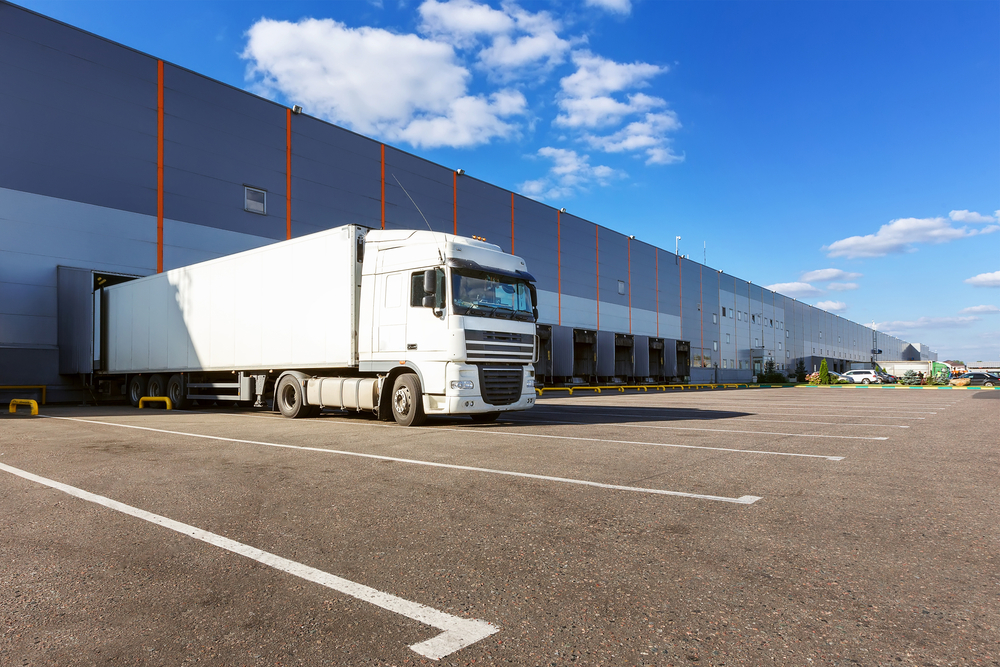 Interest Rate Nervousness
Real estate prices and values are sensitive to interest rates for two main reasons: rising rates normally signify an intention to dampen economic growth, which affects tenant demand, and the higher cost of debt increases the investment holding costs.  As nervousness grew in September in the US equity markets that the Federal Reserve was about to follow through with its threat to raise rates, the REITs sector experienced one of its worst months, in both relative and absolute returns, of recent years.
But the effects were not confined to the US market.  In the UK, in the week before the Federal Reserve's announcement, REIT stock prices fell by 6% and, in the week of the decision of no change, they rose by 3%.   Although REITs' prices had already been anticipating the falls in values in the direct real estate market, they have not necessarily stabilised yet.  With the IPD Monthly capital value index down by 3% over the three months, prime property is proving relatively resilient and secondary property experiencing the losses.  Consequently, raising debt capital from the traditional banking sector is now proving more difficult, although this is providing an opportunity for the new players in the market to increase their market share: many of the real estate debt funds are raising additional capital to meet the demand.
Brexit Value Uncertainty Removed
Demand by foreign investors, which had an initial short-term adverse reaction to the Brexit vote, has, according to the anecdotal evidence, almost completely recovered, although those who still retain some negativity are also cautious about the whole of Europe – which is not surprising given he poorer economic performance of France and other countries.  Reflecting this, five big property services firms – Knight Frank, CBRE, Jones Lang LaSalle, Savills and Colliers – have now mostly removed the 'Brexit uncertainty clauses' from their valuation reports: these sorts of clauses are introduced when there is a risk that prices might be changing rapidly and are intended to warn investors of increased risks.
The UK real estate open-ended funds, which typically appeal to smaller UK institutions,  mainly pension funds, were 'gated' (restrictions on withdrawals) in the wake of the Brexit vote, but most of them  – including Henderson,  Columbia Threadneedle, Canada Life, Aberdeen and F&C Investments – have re-opened, announced their re-opening, or reduced penalties on withdrawals.  Those funds that were obliged to sell to increase liquidity generally found a ready market for their more prime assets, but a number of those investors seeking unit redemptions have now withdrawn their requests thereby easing the pressure on sales.
Market Update – September 2016
Brexit And Real Estate Buyers
Although the general equities markets' knee-jerk reaction to the Brexit vote was one of panic, it was only a matter of days before that reversed, with the export-led FTSE100 now sitting significantly above its pre-vote level.  There was a similar reaction in the real estate market, but with a distinction between the foreign buyers and the domestic buyers, with some of the former withdrawing or, in some cases, unsuccessfully seeking large price reductions.  Domestic buyers had already been taking a more cautious position and had been hesitating on purchases in the secondary market, so their reaction was more muted.   Indeed, for some domestic investors, the vote was an opportunity to acquire stock from 'distressed' sellers (although it is rather unfair to label the open-end funds as distressed), while many others continued with their strategy of acquiring assets offering secure income and low growth.  Reflecting this, infrastructure, in its broadest measure, is the sector of current interest by UK fund managers, and that is demonstrated by some changing their organisational title from 'real estate' to 'real assets'.  Whether skills honed on locational characteristics can be transferred to financial assets is an interesting question, but this shift presents expansion opportunities for the asset class.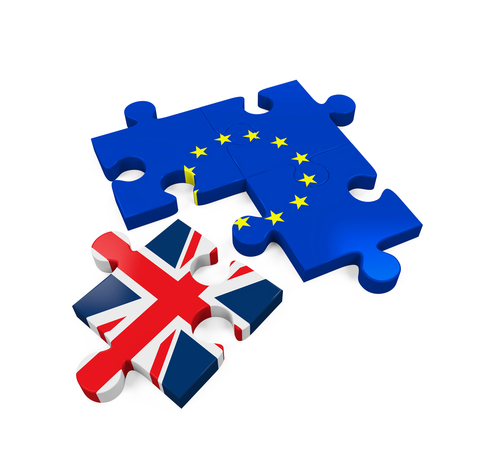 Improved Status For Real Estate
Indices are a pre-requisite for making an asset class mainstream and more investible by institutions. The traditional large UK property agents knew this, and they developed their own proprietary rental value and systems in the 1970s. That gave them an edge but it was not long before these were overtaken by the IPD (now subsumed into MSCI) indices and benchmarks, which have now established a global reach. The benefits for the real estate industry have been immense, providing institutions with support for performance measurement, researchers with data, and fund managers with a means of establishing their bonuses. What happened on 1st September in the equities market might be just as significant for real estate.
MSCI, one of the largest global market index-producers, expanded its headline Global Industry Classification Standard index from 11 equity sectors to 12, with the new entrant being real estate (REITs and other). Although the UK FTSE-A indices will not (yet?) be following suit, this will undoubtedly add credibility and, in all probability, increased activity to the sector. Some reports are suggesting that the real estate equities sector is set for expansion, which can only increase competition for property assets. Of course, there still remains one difference between how US and European treat REITs. The US investors' perception is that REITs are an effective and liquid substitute for direct property, whereas European investors tend to treat them as two distinct asset classes, run by different teams with different investment criteria. Some European fund managers are, however, working on pulling the two sides together, which might now provide new products for investors.
A Boost For The Retail Sector
It is still too early to be able to determine the effects of the Brexit vote on tenant demand, but one area where things are looking very positive is in retailing. With the weak pound, foreign tourism has dramatically improved and that has boosted sales. This has benefitted Central London, in particular, where high-end goods can be bought at 10% or 15% discounts to those in the tourists' own countries, often covering the cost of the trip. The converse effect is that many UK holiday-makers have stayed at home this year – due to a combination of the weak pound, terrorism worries and the UK weather, and that is benefitting retailers more generally. The result is that, in contrast to most analysts' expectations, retail sales rose in July to register growth of almost 6% over the year. The real estate retail sector has had a difficult few years with internet sales detracting from high street sales, and increased sales will be generally supportive of rental values – provided that the retailers can manage their margins with higher import prices.